More Bamboo Gear! Keyboard & Mouse Combo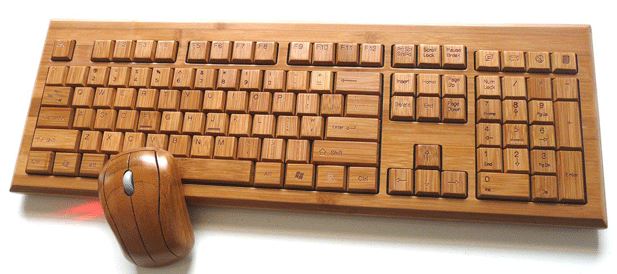 Just when you thought you couldn't get more trendy, here it is the Bamboo Keyboard and Mouse Combo.
Prices range from about $50-$100 depending on brand and whether the mouse is wired or wireless.  But if you  love eco-friendly bamboo or just want to jump on the bamboo trend, a Bamboo Keyboard and Mouse sitting on your desk will definitely make you the talk of the water cooler.
And who knows maybe Bamboo keyboards and mice will become the next red stapler that every techie and geek just has to have!